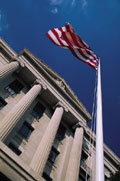 Documents
31st Judicial District Bar Membership Forms
31st Judicial District Bar News
Med Society Default
Med Society Practice Management Newsletter
From the Winston-Salem Medical Group Managers.
*Adobe Acrobat Reader may be required to open pdf files. This is already installed in the vast majority of computers. If needed, a free copy can be downloaded from Adobe.com
NEWS FLASH
Administrative Order, is attached, along with the new "Medical Malpractice Case Notification and Consultation" Form.